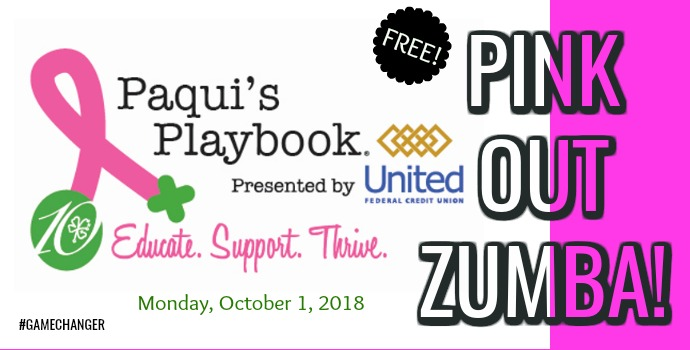 Pink Out Zumba
Join Paqui Kelly and the Kelly Cares Foundation for Pink Out Zumba!
This FREE Zumba session kicks off the Kelly Cares Foundation's

Paqui's Playbook,

a series of events each October with an emphasis on breast cancer awareness and healthy initiatives, presented by

United Federal Credit Union

.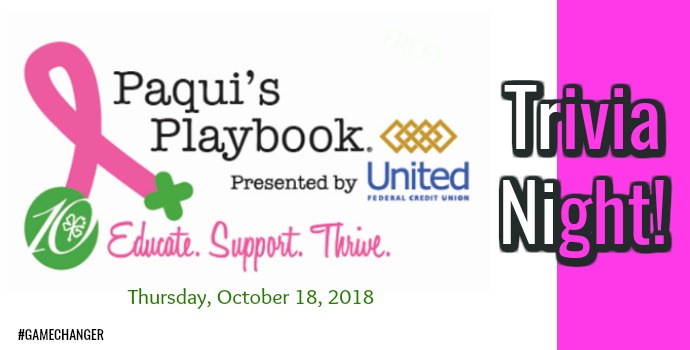 At Kankakee Grill - Four Winds Casino, South Bend
5:00 PM - 8:00 PM
Prior to Trivia, individuals will have the opportunity to meet and greet with Paqui Kelly. Trivia will begin at 6:00 PM. Individual ticket sales only. Participants are encouraged to come with friends or spouses and compete as a team. Limited to 75 people. 1st, 2nd, and 3rd place prizes will be awarded.
Cost: $30.00
For More information on ALL Paqui's Playbook Events Click HERE