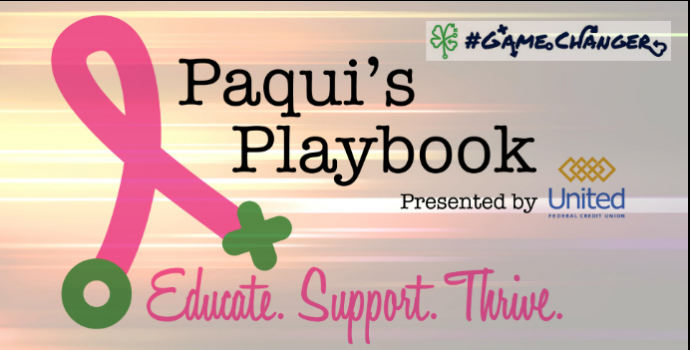 Get ready to educate, support and thrive this October for Breast Cancer Awareness month with Paqui's Playbook and the Kelly Cares Foundation.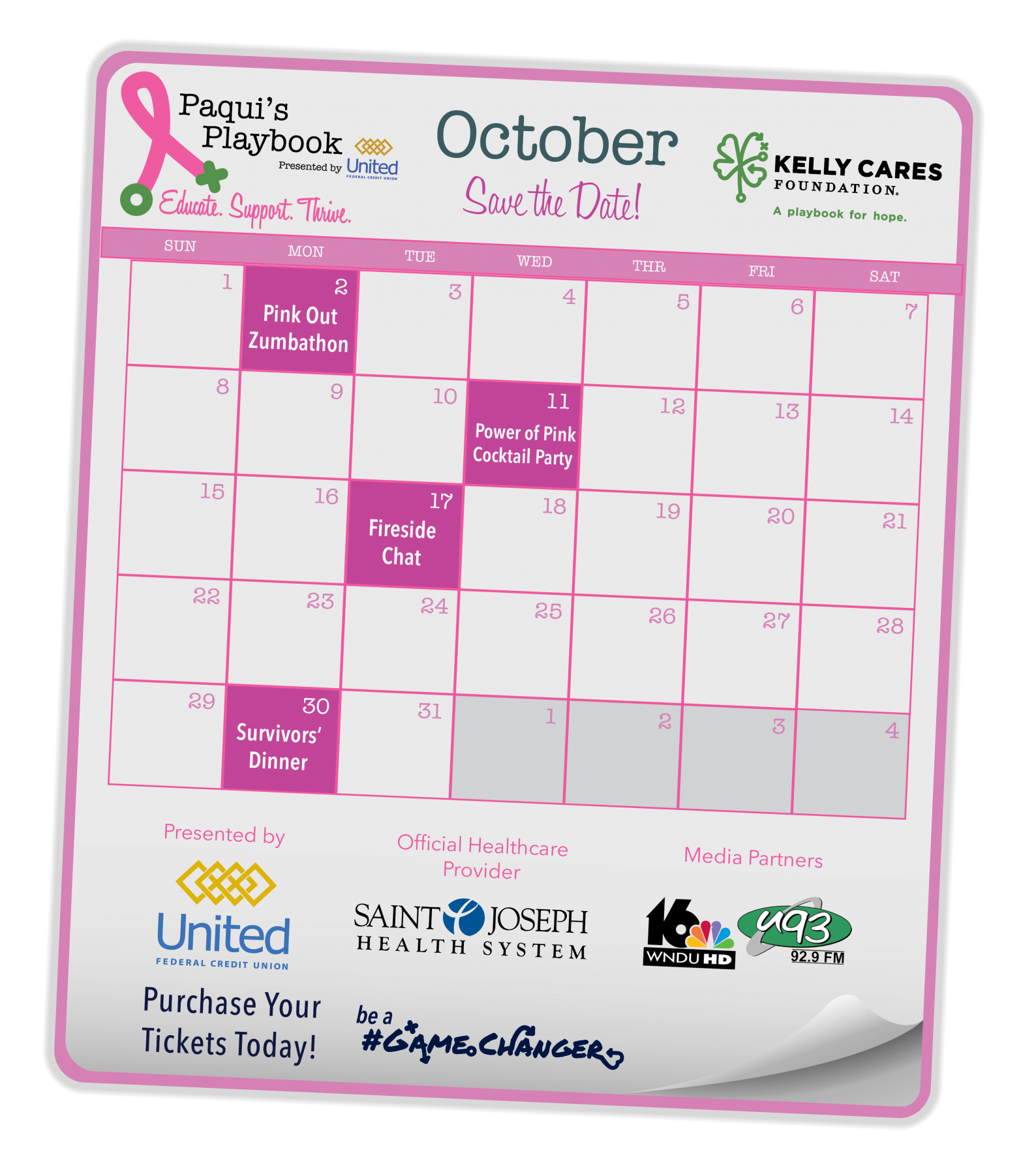 Paqui's Playbook- October Series
10.1.17 - 10.31.17 - Multiple Locations throughout South Bend, IN
Power of Pink Cocktail Party | Wednesday, October 11, 2017 | 5:30-7:30pm | Notre Dame Stadium - Click here to purchase tickets!
Fireside Chat with Paqui Kelly | Tuesday, October 17, 2017 | Paqui & Brian Kelly Comprehensive Breast Center- please email Laura Ginter at Laura.Ginter@sjrmc.com to register!
Survivors' Dinner | Monday, October 30, 2017 | 6:00-8:00pm | Morris Inn | Invitation Only Event